Miro gives you almost infinite possibilities of working with objects on a board, so here are some tips on how to achieve your goals easier and faster. And don't forget about the available shortcuts!
Shortcutting between Select/Pan modes
Try using hotkeys to switch between working with a certain object and panning across the board:
V - activates the editor mode (the cursor tool in the toolbar). Click V to choose the cursor tool.
Space tab - temporarily activates the pan mode. Keep Space pressed to pan across the boards without messing up the built structures.
To move a certain object, please make sure that the select tool is selected (shortcut - V; looks like a cursor), and not the hand tool. If you want to move around the board while you have a certain tool open, you can hold space and click on the background and drag to move, without using that tool on the board.
Using the mini-map
To navigate across the board you can use the mini-map which can be found in the right down corner of the board (M hotkey). You can also scale the board using the mouse-wheel (or by touchpad scrolling).
Navigation section
Smart duplicating and pasting
Use Ctrl + D to duplicate objects on board in a row:
Smart duplicating
Smart duplicating and pasting also fills the areas enclosed by other objects (just keep Shift pressed and keep hitting the D key!):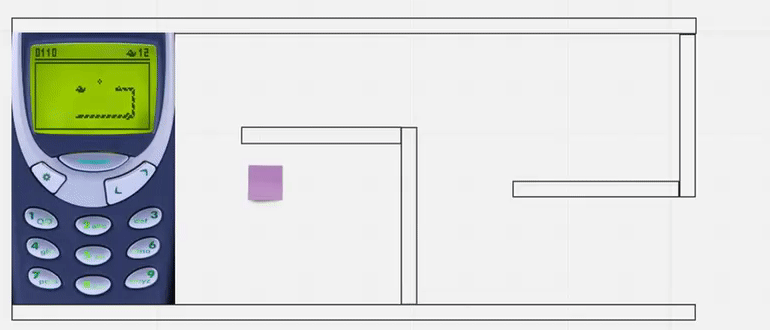 Filling areas with duplicating/pasting
Locking objects in place
To prevent an object from being moved or edited (or deleted) you can lock them in place via the context menu that appears when objects are selected (or by using Ctrl+L):
The lock option.
Moving objects between foreground and background.
All objects on the board are placed relatively on top of each other. To define the order you can use the options Bring Forward or Send Backward in the context menu:
Defining the order of objects
Splitting document pages
Available for: Free, Team, Consultant and Enterprise plans;

Available on: browser version, Desktop App;
A way for your team to collaborate on documents or PDF files — expand any pages, lay them out on the board and leave comments directly on pages.
To divide a PDF into a certain number of pages:
Upload a PDF file to the board;
Click on the file, in the context menu choose Extract pages:
Choose how you want to split the PDF file - all or just specific pages and click Extract:Extracting pages
Expanded pages will appear right under the original PDF file. If there is no need in the original PDF file you can delete it - all extracted pages will stay on the board.
To pin a particular page of the document on the board click Pin in the context menu and choose Set current as start. Every time you open the board this page will set as the first one:
Pinning a page
Find out more on navigating between Frames, zooming and a mini-map in this video: